Using adjective in Thai language can be a little bit tricky as it's the opposite of using it in English. Last week, I mentioned about the confusion that some people think a Thai sentence is a backward English sentence in the article "Thai Language Structure." But using adjective is totally backward from English. And Here is how: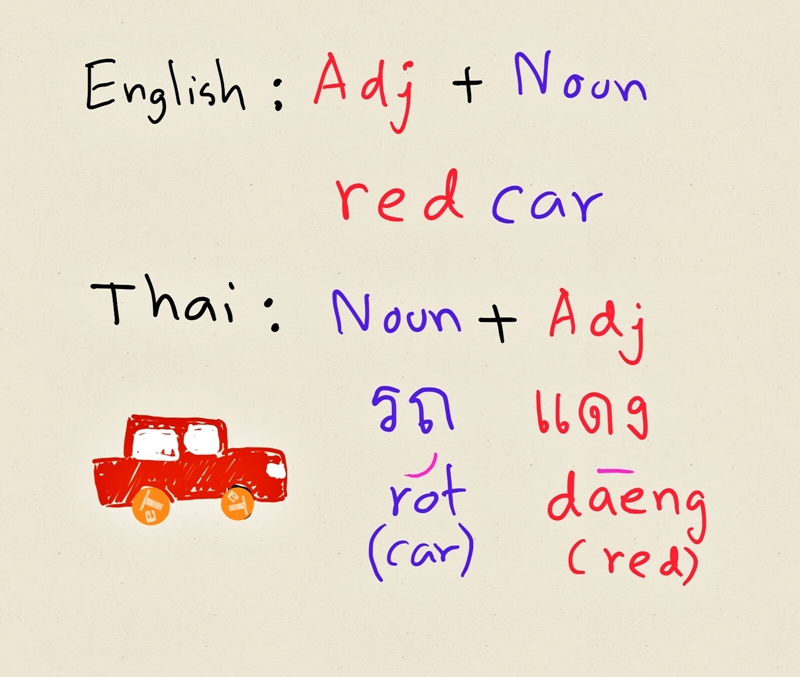 Adjective (adj) = a word or phrase that describe a noun(n.)
When you think about one word in English you have to put adjective before a noun in order to describe that noun. For example: BLACK car, CUTE cat, BEAUTIFUL house, BIG city. But it comes to Thai language, it's other way around: car BLACK(รถดำ), cat CUTE(แมวน่ารัก), house BEAUTIFUL(บ้านสวย), city BIG(เมืองใหญ่)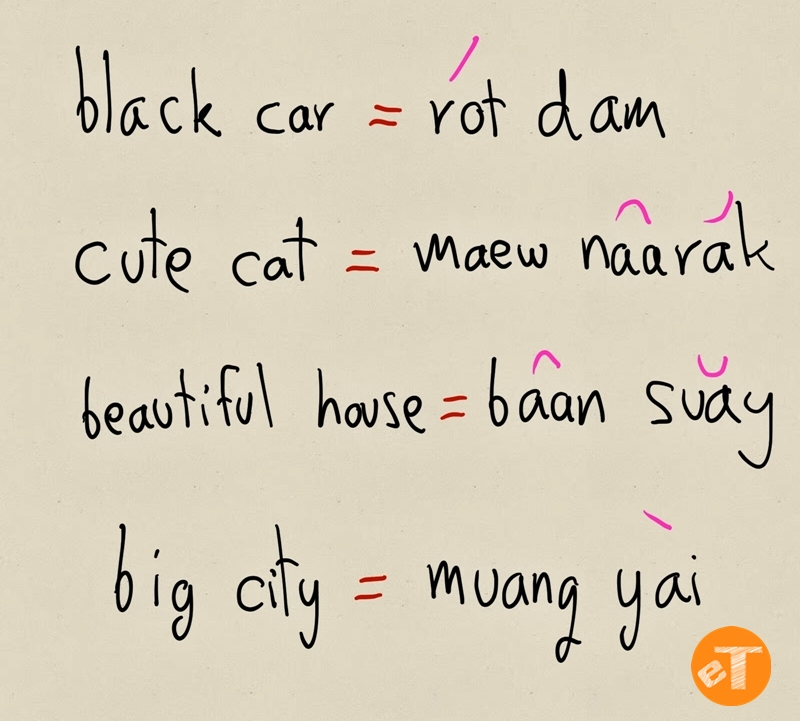 When you write a sentence in Thai language that has an adjective within the sentence, here is how you do.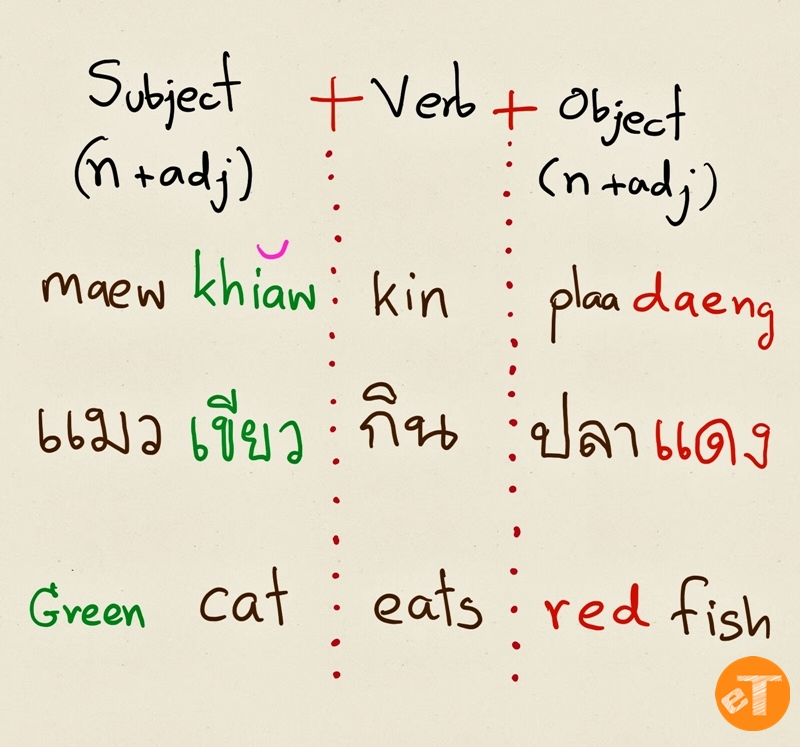 Now you can go out and order a CHICKEN Pad Thai(ผัดไทยไก่) and SHRIMP tom yum(ต้มยำกุ้ง) for your dinner!