There is no doubt about how important "What" question is in any language learning. To learn Thai language is also the same that it's good idea to start with what-question as you can start speaking Thai right away. Shall we?
What-question in Thai language
S+V+O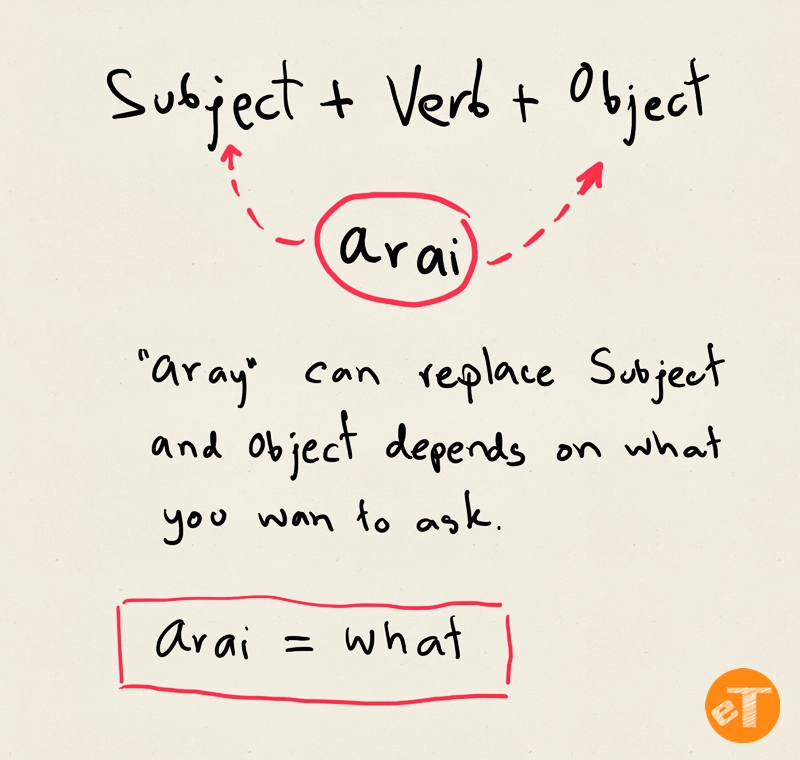 Think about what you want to ask in Thai. Do you want to know subject? Or object? Either way, what you have to do is just simply replace subject or object with "Arai." That's it! You are good to go.

Stay tuned or come back every Thursday (Pacific time) for more question words and many more about Thai language lesson and tips!